Workshops
Workshop "Sea Urchin Wall Decor"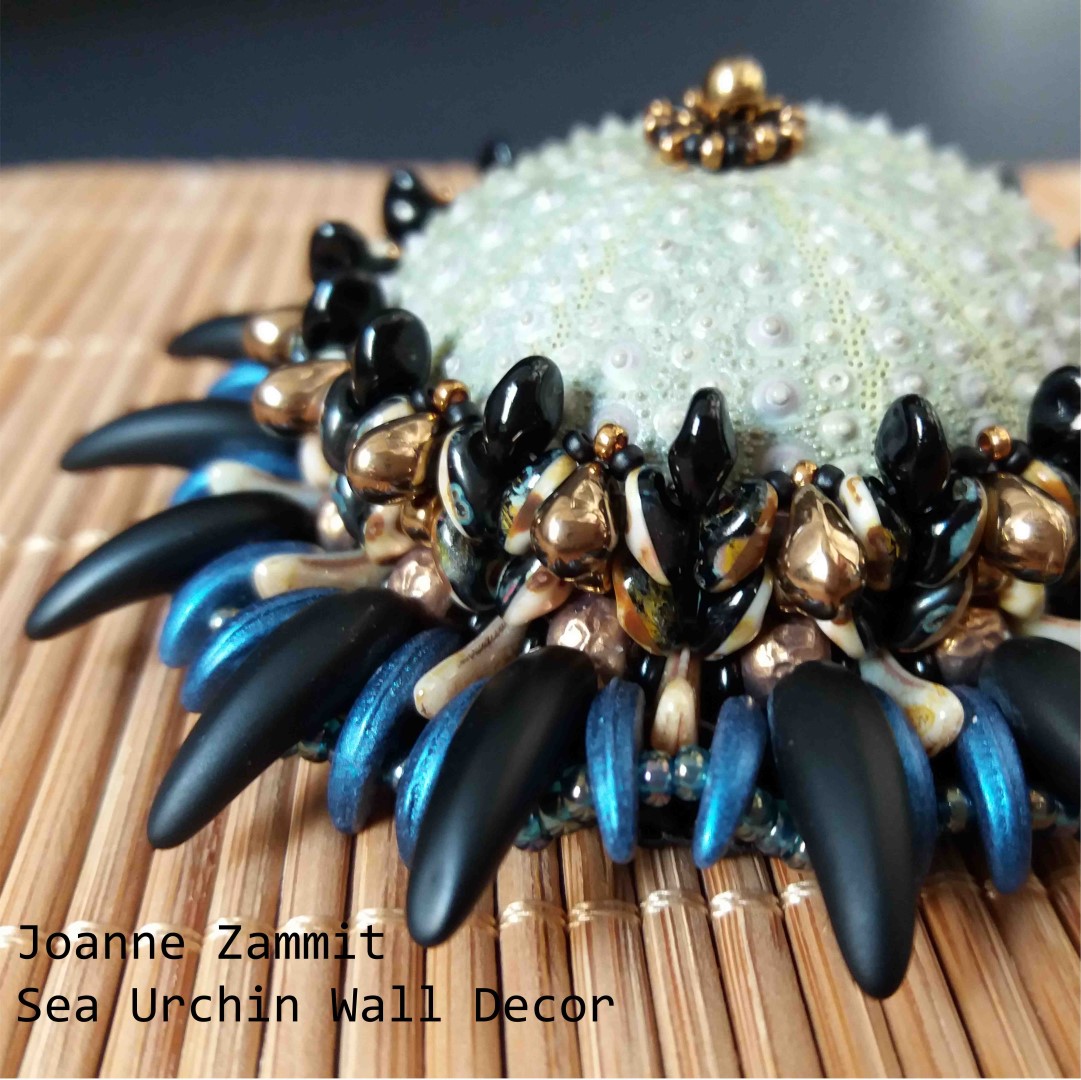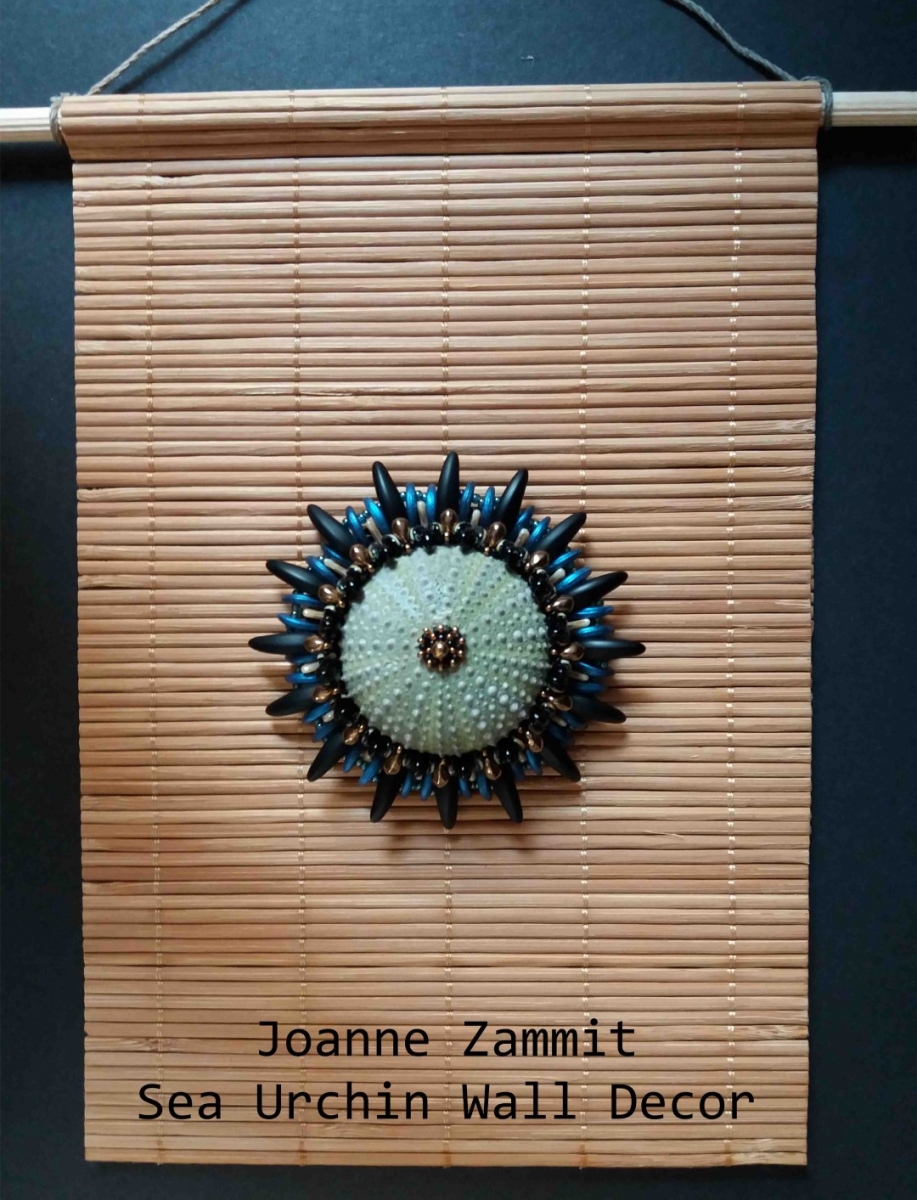 A half day class where we will be working with a natural sea urchin shell sourced from the Mediterranean and strengthened by myself to ensure that it can be safely used in beadwork. The kit includes the shell, all the beads and the backing to make a lightweight wall hanging (see photo 2). Please note that each shell is unique and may vary slightly in size. Some colour options available.
Workshop at Beaders Best, Stuttgart, Germany.
Sunday 23rd April 2017 morning.
Workshop "Seaglass Pendant On Spiral Rope"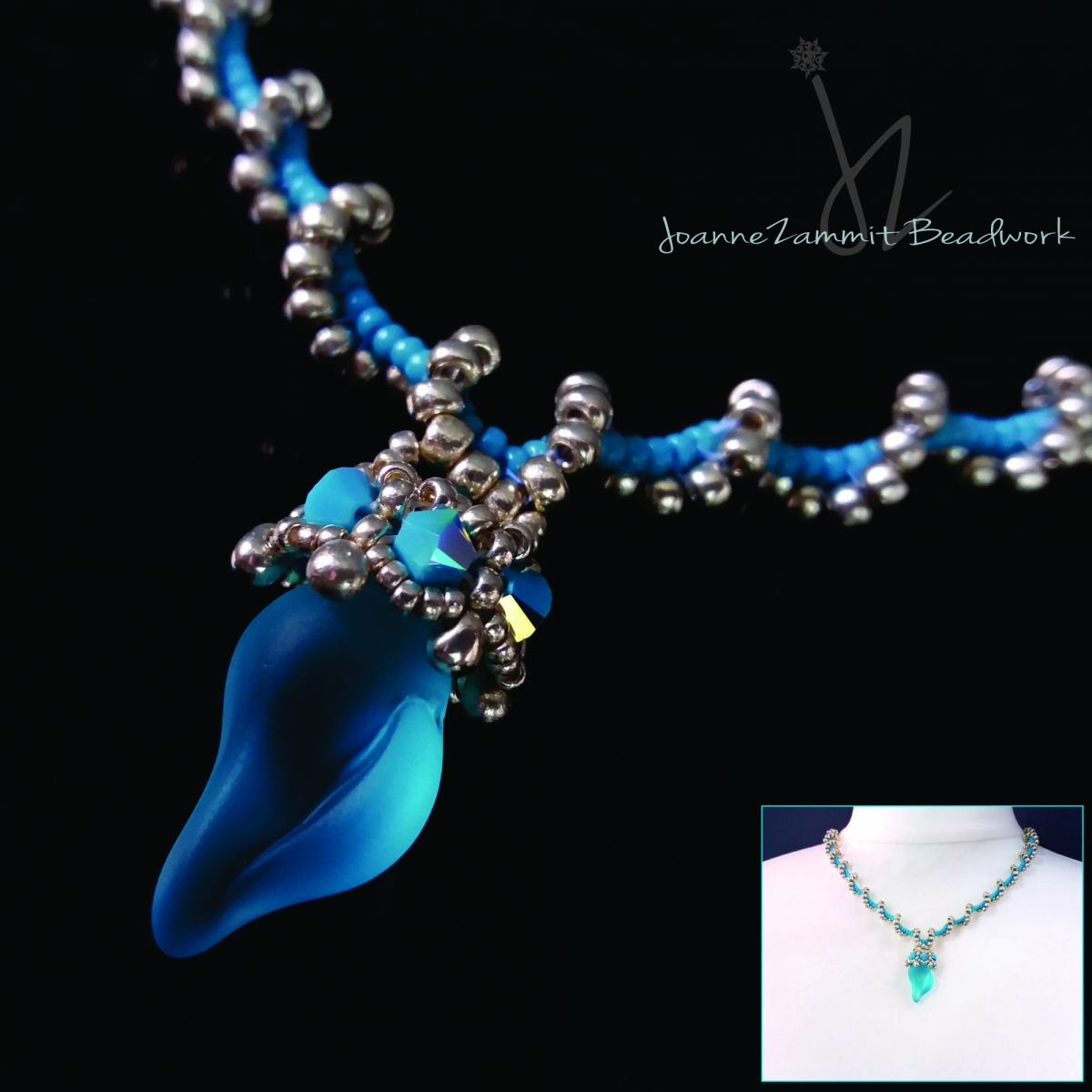 An enjoyable class for advanced beginners. During this half day class we shall make a pendant with a cultured seaglass conch shell captured in Swarovski crystals and seed beads. You will then learn how to make a spiral rope that twists in opposite directions on either side of the pendant. The kit, which is compulsory for this class, is available in various colours.
Workshop in Bergamo, Italy.
2nd March 2017 14:00-17:00